Nursing is a smart career choice for both men and women who are interested in the field of medicine. In terms of job availability and security, it is one of the most reliable careers to pursue. Because there is a shortage of people entering the field of nursing, the future outlook is also favorable. Once a person has decided to become a nurse, he or she will want to determine a specialty. There are many nursing specialties that a person can choose from depending on his or her interests, personality and career goals. Some of the common specialties involve caring for children, the mentally ill, or people who are critically ill or suffering from a trauma.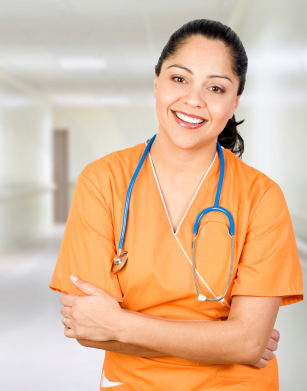 Critical Care Nursing
Critical care nursing is an intense branch of nursing in that it entails the treatment and care of patients who are suffering from critical illnesses or injury. People who are critical care nurses work in flight units, nursing homes, outpatient facilities, and can also be found in hospitals in the intensive care, telemetry, or progressive care units. Neonatal, pediatric, and adult intensive care are all sub-specialties of critical care nursing. A person who wishes to become a critical care nurse must first complete nursing school and obtain an associates of science degree in nursing or bachelor's of science degree in nursing. He or she must then become an RN by passing the NCLEX. Once an RN, the individual must take continuing education courses according to the specifications of the hospital in which he or she works. In addition, he or she must be employed for two years in a critical care setting before applying to take the critical care nursing certification exam. Upon successful completion of the examination, the now certified critical care nurse must continue taking continuing education classes in order to stay abreast of any changes in the field and the latest technology.
Trauma Nursing
A trauma nurse is one that treats patients in emergency situations. They work in a fast-paced, intense, and often chaotic environment in which the cause of the injury or illness may not be readily known. Typically a trauma nurse works in the emergency room of a hospital, however, this type of nurse may also be found in ambulances, urgent care centers, or as flight nurses. Because they will regularly see people who are severely injured, a trauma nurse must be able to act in clear, calm, and decisive manner no matter the severity of the injury. People who do well in this type of job are people who are good at handling stressful situations, conflict, cultural and language barriers, grief and anger from patients and their families. In terms of education a trauma nurse will need to have obtained an associates of science degree in nursing or a diploma. Ideally, a bachelor's of science degree in nursing is preferred. He or she will also need to complete the NCLEX-RN to become an RN. Following two years working as an RN in a trauma setting, a trauma nurse may wish to pursue trauma nurse certification. A nurse may be certified as a trauma nurse specialist (TNS) or as a certified emergency nurse(CEN).
Pediatric Nursing
A pediatric nurse provides care to children from the time that they are infants to adolescents. In providing care for children, this type of nurse may provide emergency aid, assist in the treatment of common childhood illnesses, immunizations and screening, or assist in various other aspects of child medical care as instructed by a physician. They also counsel families on issues such as nutrition, disease prevention and other issues that may affect child growth and development. Pediatric nurses work with pediatricians or family doctors in hospitals, family practitioners offices, critical care facilities, and even in schools. In order to become a pediatric nurse a person must successfully complete a nursing program in order to obtain a bachelor of science in nursing degree or an associate of science in nursing degree. He or she will have completed child psychology and child health courses and upon completion of the nursing program must apply for and pass the NCLEX exam to become a registered nurse. As an RN, the person may work in pediatrics and after gaining experience, he or she may also choose to seek further certification as a Certified Pediatric Nurse (CPN).
Psychiatric/Mental Health Nursing
A psychiatric nurse is a nurse who aides in the treatment, assessment, examination of patients with mental illnesses such as bipolar disorder or schizophrenia. In addition to patient care they are also trained to interact with the families of mentally ill patients and to help teach them how to live with their loved one's condition. Mental health and psychiatric nurses work in places such as mental health clinics and correctional facilities. To become a psychiatric or mental health nurse a person must be a registered nurse. He or she will need to have first obtained either a nursing diploma, an associate of science in nursing degree or a bachelor of science in nursing degree. After nursing school and successfully completing NCLEX-RN he or she may then seek employment in a psychiatric or other mental health setting.